SREE JAYA GARDENS (A/C Function Hall)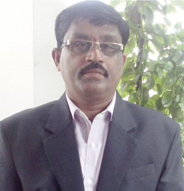 Shri Bachu Ranganadh (M.D)
Shri Bachu Ranganadh is aged 47 years, Qualified B.COM & looking after administration & Accounts of constructions of Building complexes, Apartments, projects etc. He is in this line of activity – construction for the last 15 years, for construction from independent / individual houses to Apartments. He has expertise in marketing and fund raising. Under his able guidance and leadership, completed ventures are MAITRI SADAN-PENAMALURU; JAYA RESIDENCY-PORANKI; JAYASHREE RESIDENCY-PORANKI; SIRI HOMES-ASHOKNAGAR, SRI AVENUE- PADMAJANAGAR, KBC SQUARE TADEGADAPA AND KBC HEIGHTS-PORANKI. He is the main pillar of the firm. He is the instrumental for successful completion of the projects. He owns Residential Building bearing 14-110/1, Purushotham Nivas, DSubramanyam Street,. Due to Shri B.Ranganadh acumenship, the firm is well known for timely execution of the projects, within the time schedule, without sacrificing quality of construction. The Group Firms have successfully completed various projects in and around Vijayawada
Shri Bachu Ranganadh, Builder in Vijayawada, always intends to construct Apartments in innovative approach to secure the welfare and to create optimum possible facilities to the prospective buyers. Since a long time, he had a idea to constructing KALYANA MANDAPAM, with all facilities under one roof, at affordable and economic prices, nearer to two well known business centres like Tadepalligudem and Tanuku. He is well versed with construction activities, as he is a partner in some of leading firms engaged in construction activities.
SREE JAYA GARDENS (A/C Function Hall)
The wedding ceremony is an event which comes ones in lifetime to make it memorable, one should take care of everything and plan it and organize it carefully to make it memorable and beautiful. The event follows some customs rituals and an event which is attended by your friends and relatives so one should plan it well. It's a stressful job, one will be worried about how it all comes together and make it a perfect event.
It is necessary for both bride and bridegroom's families concerned to ensure that all the details are properly taken care of. Be it from the bride's side or that of the groom, booking the best AC Kalyana Mandapam is of utmost importance..
SREE JAYA GARDENS – AC KALYANA MANDAPAM is being built to accommodate 500 guests and 250 persons dining at a time, with a length of 60 ft dias for Marriage, with spacious lawns, adequate vehicle parking place,10,000 green land scape, Spacious AC Marriage Hall with dias spacious AC rooms for both Bride & Bride groom sides, Food stalls, Ice cream stalls, toilets, 2 Generators, CC cameras etc.,
The proposed SREE JAYA GARDENS, AC FUNCTION HALL is surrounded by three sides Road. The dimensions of Jaya Garden AC Functional Hall - Kalyana mandam are East :39.47 sq mts; East : 50.06 sq mts; North: 56.35 sq mts and South 67.78 sq mts.
Visit Our Website: www.sreecharan.net
#14-110/1, Purushotham Nivas Poranki521 137,
Penamaluru Mandal Krishna District.